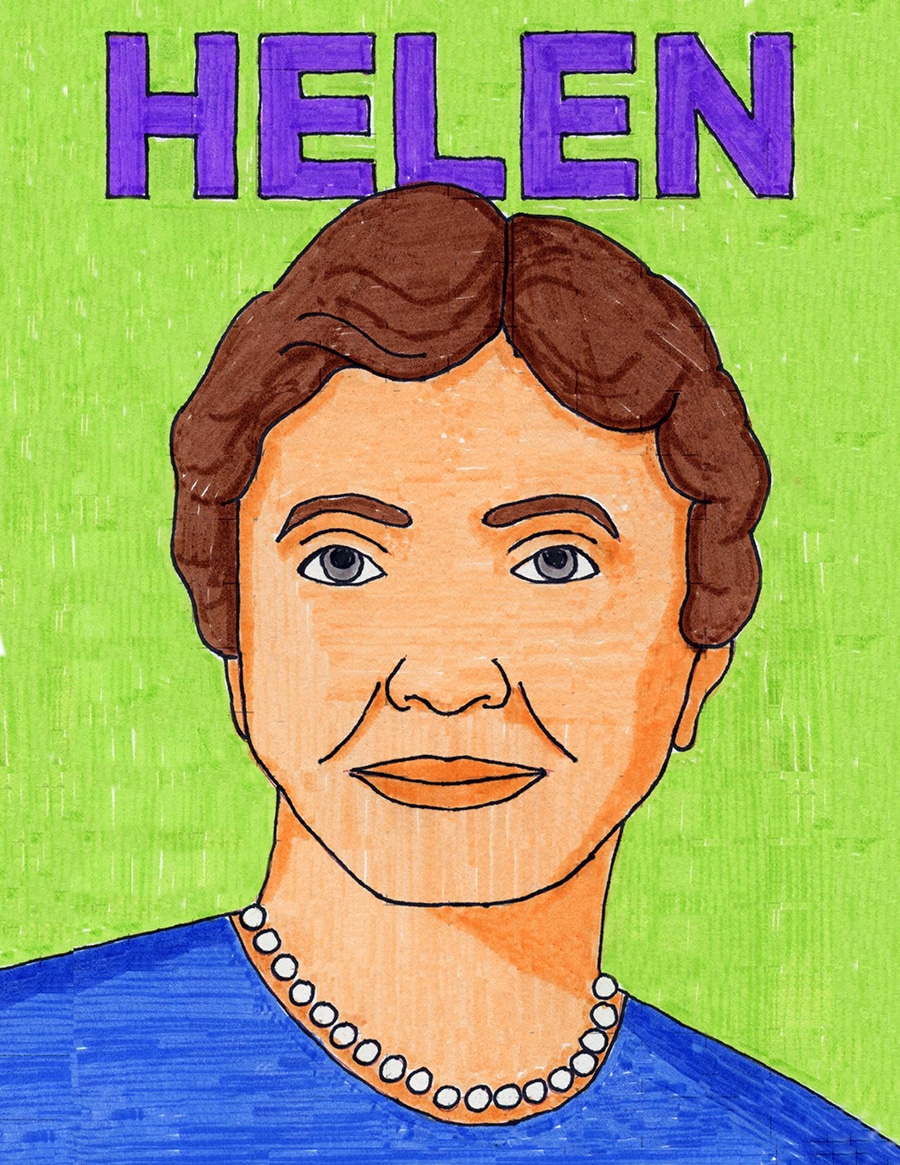 Below you'll find an easy step-by-step tutorial for how to draw Helen Keller and a Helen Keller Coloring Page. She is still regarded as one of the most powerful advocates for people who are blind and deaf.
Helen Keller Drawing
About Helen Keller
Students that learn about leading figures of the twentieth century now have some help in learning how to draw Helen Keller. Her books and speeches have inspired many, so adding a portrait drawing to any lessons about Helen Keller will add an even greater understanding of who she was, and when she lived.
Helen was born on June 27, 1880 and died on June 1, 1968. Her education and training represent and extraordinary accomplishment in the education of people with sight and hearing disabilities.
Use the Button below to download a PDF Tutorial
Helen Keller Coloring Page
Materials to Draw Helen Keller
Step by Step Directions for a Helen Keller Drawing
Time needed: 45 minutes.
How to draw Helen Keller
Costume character | Superhero | Live Character For Birthday Parties | JINZZY | Customer ❤️
Draw the basic shape of the head.

Add two eyes as shown.

Add the eyelid lines and two eyebrows.

Draw the nose, mouth and cheek lines.

Add the hair lines around the head.

Erase the head line and add details, including the ears.

Draw the neck, shoulders and a pearl necklace.

Add block letters in the background.

Trace with a marker and color.
More Women Drawing Projects