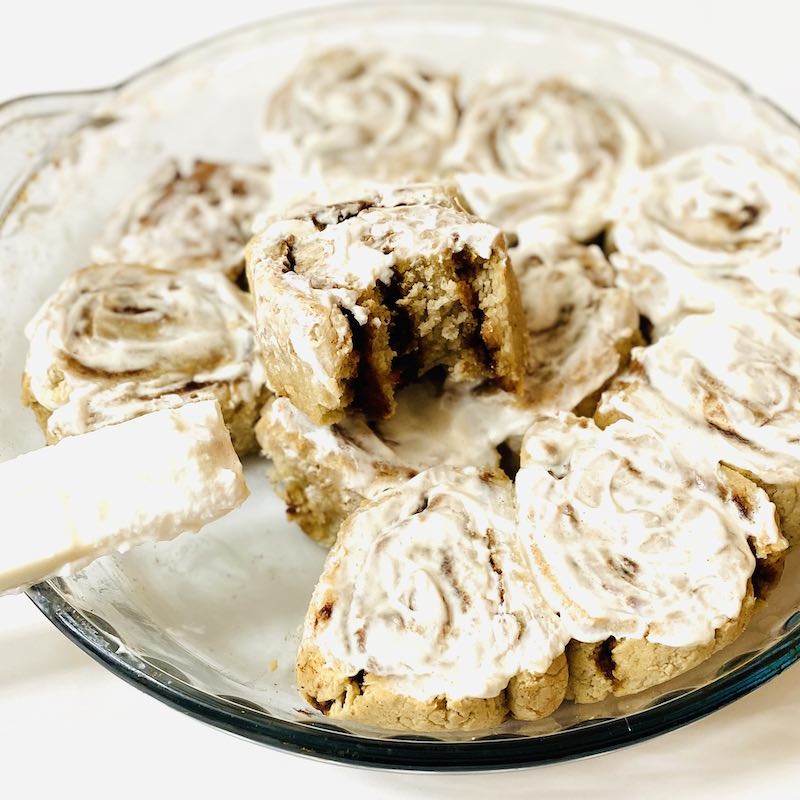 Vegan and Gluten-Free Cinnamon Rolls
These vegan and gluten-absolutely free cinnamon rolls are a fantastic sweet treat for little ones with allergies. There are 2 icing solutions: a single with dairy-absolutely free cinnamon roll icing, or icing with Greek yogurt.
Dough:
1

packet active dry yeast

2 ½

cups

all-objective gluten-absolutely free flour

1

cup

unsweetened almond milk

3

Tbsp

vegan butter

1

Tbsp

coconut sugar

1

tsp

vanilla
Filling:
2/3

cup

coconut sugar

2

Tbsp

ground cinnamon

¼

cup

vegan butter
Vegan Frosting (dairy absolutely free):
½

cup

plain vegan cream cheese

1

tbsp

unsweetened almond milk

3

tbsp

maple syrup

2

tsp

vanilla extract
Classic Frosting (selection with dairy):
3/4

cup

plain Greek yogurt

3

Tbsp

maple syrup

2

tsp

vanilla extract
In a huge bowl, whisk warmed almond milk, coconut sugar, melted vegan butter, and vanilla. Sprinkle yeast more than best and let stand till frothy, roughly 10 minutes.

Add gluten-absolutely free flour and mix till completely incorporated into dough. If necessary, add additional tablespoon of milk or flour to attain preferred consistency.

On counter, cover bowl and permit dough to rise, roughly 1 hour. Note: gluten-absolutely free mixtures will not rise as considerably as conventional wheat flour.

In a smaller bowl, mix ground cinnamon and coconut sugar.

Flour cutting board or counter. Roll out dough into a huge rectangle, about ½ inch thick.

With a knife or pizza cutter, trim edges of dough. With a basting brush, evenly spread softened vegan butter on dough.

Evenly sprinkle the cinnamon sugar on dough.

From the extended side, cautiously roll the dough into a log. Slice log into 10-12 round pinwheels, roughly 1" thick.

On a baking dish, location rolls and cover. Let rise on counter, roughly 20-30 minutes.

Preheat the oven to 350°F. Uncover and bake for about 30 minutes, or till the cinnamon rolls are golden brown.

In a medium bowl, add yogurt, maple syrup, and vanilla. Whisk till smooth.

Remove rolls from oven and permit to cool, roughly 10-15 minutes. Generously frost the rolls.
Nutrition Facts per 1 gluten-absolutely free roll with vanilla yogurt frosting (dairy): 
Calories: 226kcal Carbohydrates: 39g Protein: 3g Fat: 7g Saturated Fat: 6g Fiber: 1g Sodium: 77mg Potassium: 38mg Magnesium: 4mg
Serving: 1GF roll (vegan) | Calories: 231kcal | Carbohydrates: 36g | Protein: 2g | Fat: 9g | Saturated Fat: 7g | Sodium: 111mg | Potassium: 39mg | Fiber: 1g