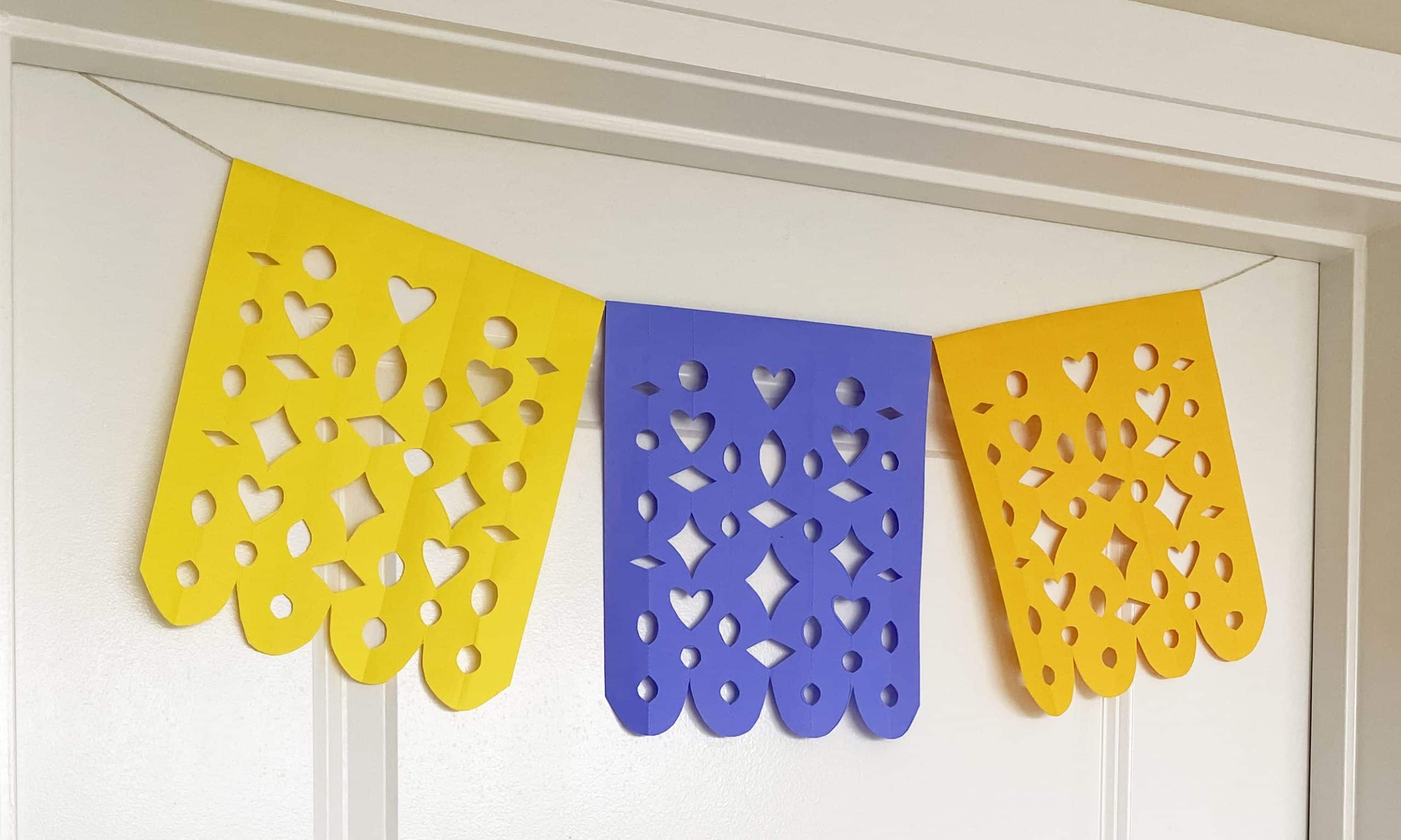 Below you'll find an easy step-by-step tutorial for how to make a Papel Picado design. This version is designed to keep all the cutting practice, but lose the guesswork about where and what students should cut.
Papel Picado is a traditional craft from Mexico, that usually involves tissue paper and lots of delicate cut paper designs. The project is a wonderful way for students to learn more about Mexican folk art, and one of my favorite crafts for kids too. The only catch is that cutting down sheets of tissue paper requires prep work, and can be fussy to work with too. The whole point of learning how to cut on a fold can get lost in all that confusion. There's got to be a better way, right?
How about a more user friendly, and prep-free way to make DIY Papel Picado in your classroom.
Start by swapping out the tissue for some 24 lb. copy paper. These days there are lots of brands that come in all the bright colors that Papel Picados are famous for. You won' t lose any of the color, but you will get to start with a nice stack of brightly paper that is ready to go to work.
Next step, print my PDF template on your chosen sheets of paper. You can use any black and white laser printer, or even a xerox machine, once you have printed the original. The template is pretty self-explanatory – dashed lines are folded, solid lines are cut. If students need to see an example, my PDF download photos of what all those folds look like too.
Also Read : YogiApproved Is Now YouAligned! Learn About Our Exciting Rebrand
Use the button below to download this Tutorial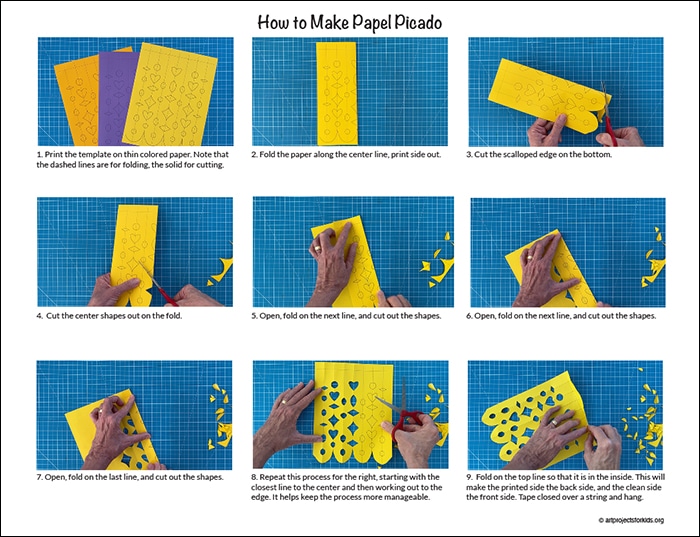 Materials for Papel Picado
Directions
Time needed: 45 minutes.
Directions for Papel Picado for kids
Print the template from page 3 of the download on colored paper. Note that the dashed lines are for folding, and the solid lines are for cutting.

Fold the paper along the center line, print side out.

Cut along the scalloped edge on the bottom.

Cut out the center shapes along the fold.

Open, fold on the next line, and cut out the shapes.

Open, fold on the next line, and cut out the shapes.

Open, fold on the last line, and cut out the shapes.

Repeat this process for the right side. Start with the closest line to the center, and then work out towards the edge.

Fold the top down on the line so that it is in the inside. This will make the printed side the back side, and the clean side the front side.

Tape each banner over a string and hang.
Another Day of the Dead Project