Learn how to make oobleck with two ingredients. This oobleck recipe is easy to make and a super fun sensory play material for kids.
Updated May 2023
Oobleck is a non Newtonian fluid ––it changes from a solid to a liquid––which makes it a very engaging sensory play material for kids.
Since it's one of those sensory play materials that you're making from scratch and know exactly what's in it, this material is fun even for older babies and toddlers to explore.
Here's our recipe for how to make it with just two ingredients––water and cornstarch!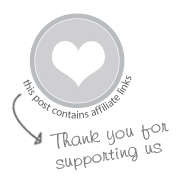 How to Make Oobleck
MATERIALS
1 1/2 to 2 cups cornstarch
1 cup water
a large plastic bin (to contain the oobleck while you play)
Time needed: 5 minutes.
Instructions
Add color

Whisk the food coloring into the water so that it colors the oobleck evenly.

Stir in cornstarch

Start with 1.5 cups and add more if it is too runny. You're looking for a consistency that is solid and then runs off when held in your hand.
What to Do with Oobleck?
Once you've learned how to make oobleck, you might be wondering how to play with it. This material is mesmerizing on it's own, so definitely encourage kids to explore it solo for a bit.
Be sure to check out our post making oobleck and what to do with it! From pretend play ideas to science experiments, this list will provide lots of play inspiration!
A note about the mess
This sensory play material is super messy so we recommend pouring it in a bin…and taking it outside! If your kids do play with this inside, try putting it into a sensory table or bin with a floor covering underneath it. Or take it to the bathtub for extra easy clean up!
More Sensory Play Ideas for Kids
Making Oobleck & What to Do with It
Awesome Sensory Materials Kids Will LOVE to Explore
Why Sensory Play is Important (& Sensory Bin Play Ideas for Kids)
7 Sensory Play Ideas for Toddlers
6 Baby Sensory Play Activities
Pin It for Later