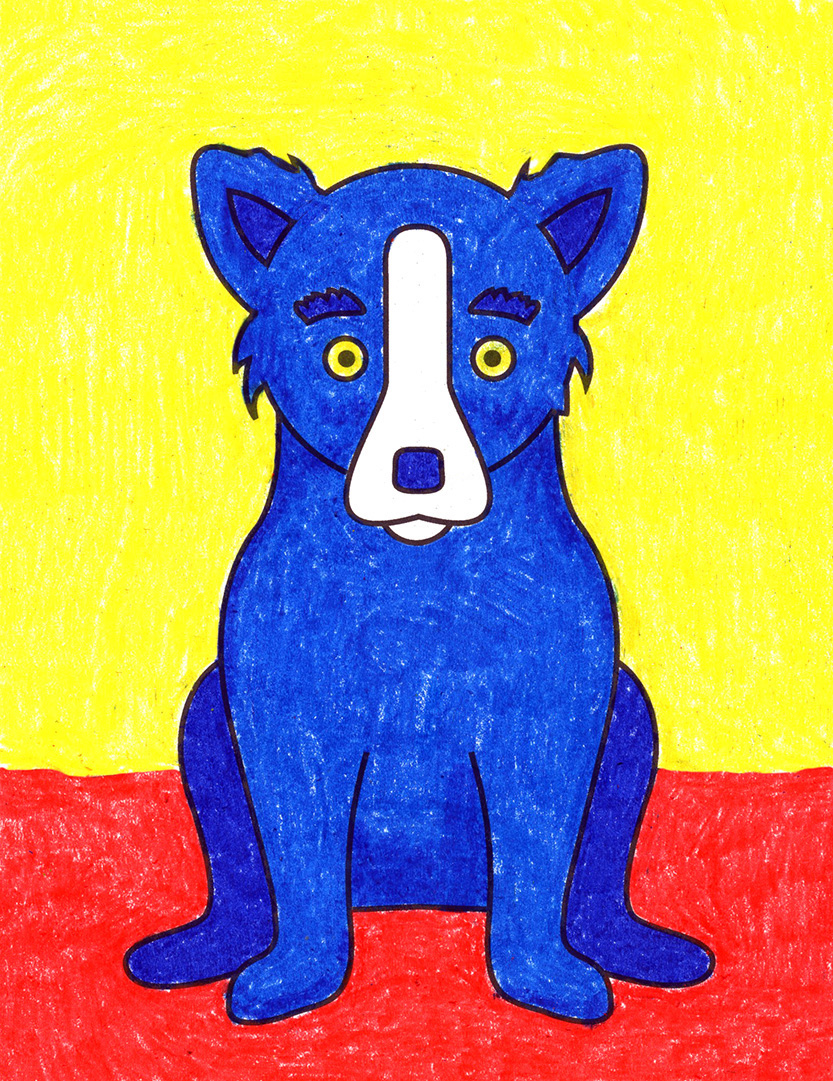 Learn how to draw Blue Dog, the series that catapulted artist George Rodrigue into worldwide fame in the early 1990s.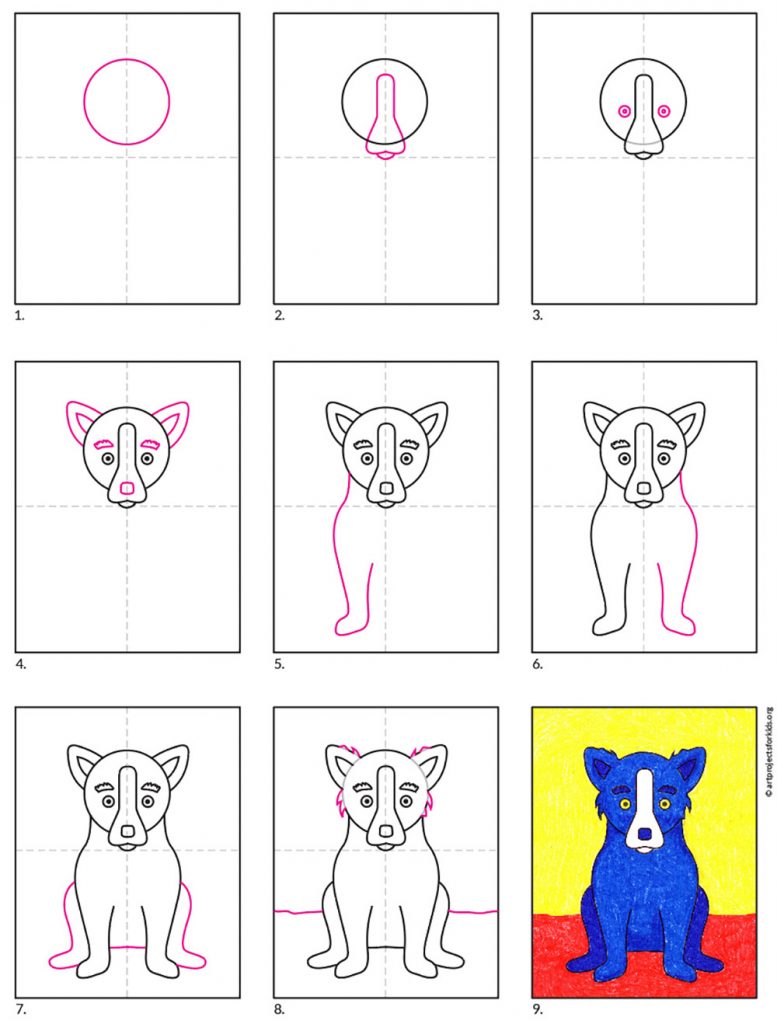 George Rodrigue (1944 – 2013) was an American artist who started painting Louisiana landscapes, followed by outside household gatherings and southwest Louisiana scenes. He portrayed on his canvas what he feared was his dying heritage—-like its land, individuals, traditions, and mythology. 
In the mid-1990s, Rodrigue's Blue Dog paintings, primarily based on a Cajun legend called Loup-garou, catapulted him to worldwide fame. George applied the shape and stand of his deceased dog named Tiffany for Bayou, a book of Louisiana ghost stories.
Components
DIRECTIONS