Below you'll find an easy step-by-step tutorial for an easy Modigliani art project. He was famous for painting elegant and elongated portraits.
Modigliani Self Portrait Art Project
This Modigliani art project asks students to divide a narrow sheet of paper into four equal sections, and then follow a formula for drawing a head, neck and shoulders. By using the creases as guides, they are forced to create a VERY stretched out look for themselves, which can be applied to their features as well.
Amedeo Modigliani was an Italian Jewish painter who lived in France in the early 1900s. He is perhaps best known for his portraits that had a surreal elongation of faces and necks. The oddly graceful and haunting paintings were not very well received in their day, but in time have actually become highly acclaimed (and valuable!) masterpieces.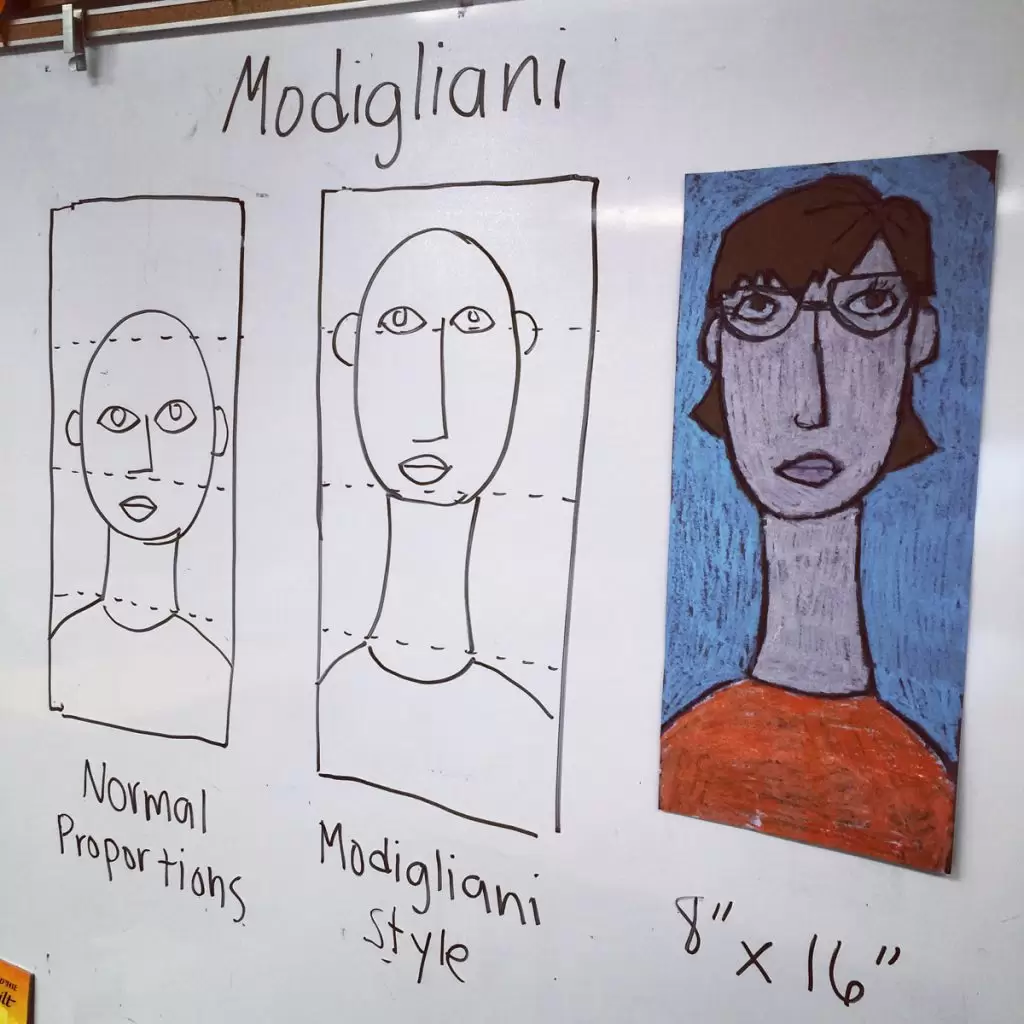 It's a fun and easy way to get a very creative look, and in my experience has always seemed to really free students up. The tendency to want to draw "perfect" versions of themselves seems to disappear, which allows for a whole bunch of creativity and personality to creep in.
Also Read : Favorite Spinach Salad Recipe
TIP: Use the beginning of class to remind students how facial proportion rules usually work, before they start this project which totally breaks them.
Join "The Daily Draw" below to get this free download!
Modigliani Coloring Page
Materials for a Modigliani Self Portrait Project
Drawing Paper. This is the good stuff you can buy in bulk for a good price.
Pencils. I like how this brand always makes nice dark lines.
Black Marker. A permanent marker will give you a dark black color.
Crayons. The larger packs are nice for more color choices.
Note: All of the above are Amazon affiliate links.
Directions for a Modigliani Self Portrait
Already a Subscriber? Thanks, then use the download button below!
More Modigliani Self Portraits
Save me to your Pinterest Board
More Art History Projects