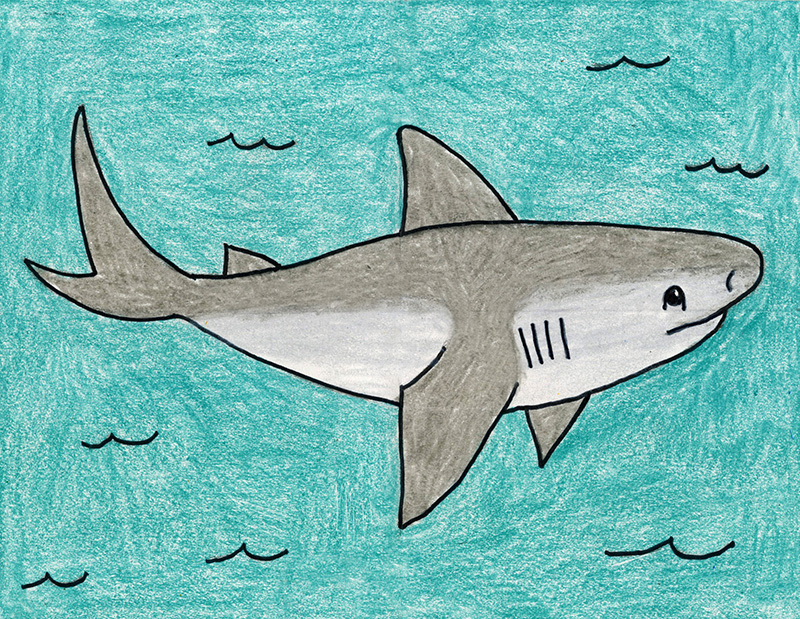 Below you'll find an easy step-by-step tutorial for how to draw a Shark and a Shark Coloring Page. Some careful coloring will make it look extra real.
Shark Drawing
Shark Drawing Tutorial Video
Now students can learn how to draw a shark with this easy to follow, step-by-step tutorial. It will show them how to get started with the basic overall body shape, and then add all those fins in just the right places. Students can even learn the names for them while they are at it. When the drawing is done, some careful coloring with black and gray crayons will all add up to a pretty impressive looking shark!
Join my Email List below to download this PDF tutorial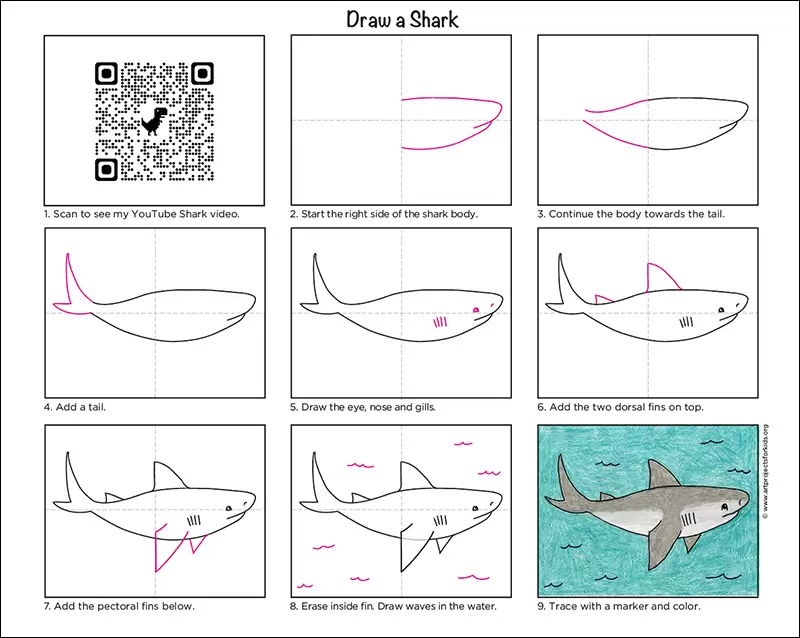 Shark Coloring Page
Materials
Drawing Paper. This is the good stuff you can buy in bulk for a good price.
Pencils. I like how this brand always makes nice dark lines.
Black Marker. A permanent marker will give you a dark black color.
Crayons. The larger packs are nice for more color choices.
Note: All of the above are Amazon affiliate links.
Step by step Directions for a Shark Drawing
Already Subscribed to my Email List? Then use the Button below