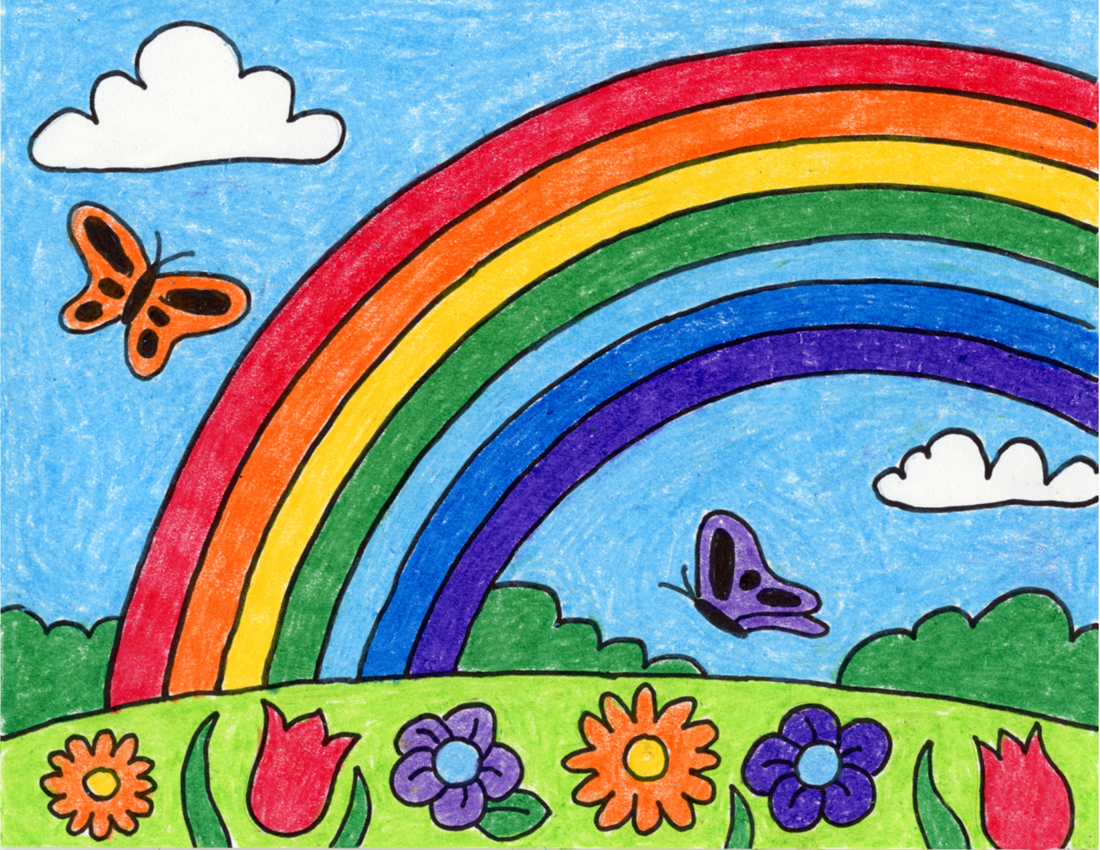 Below you'll find an easy step-by-step tutorial for how to draw a Rainbow Tutorial Video and a Rainbow Coloring Page. You can even fill the foreground and background with lots of pretty flowers and butterflies.
Drawing of a Rainbow
Rainbow Tutorial Video
Rather than draw the entire shape, this tutorial will show students how to draw a Rainbow that is slightly off to one side of the page. The closer view means those bands can be just a bit wider, which is always helps when drawing them. Plus, the slightly off-center composition creates a little more interesting look than if everything was just centered on the page.
Rainbows actually contain upwards of 1 million colors, but the limitations of our eyes pretty much turn them into seven curved bands that all softly blend from one to the next. For those that are just learning how to draw though, making those bands as even as possible, and then filling them in the right color order, are enough to practice for one lesson.
Also Read : 2023 Crystal Apple Award from School Specialty
Join my Email List below to get this instant download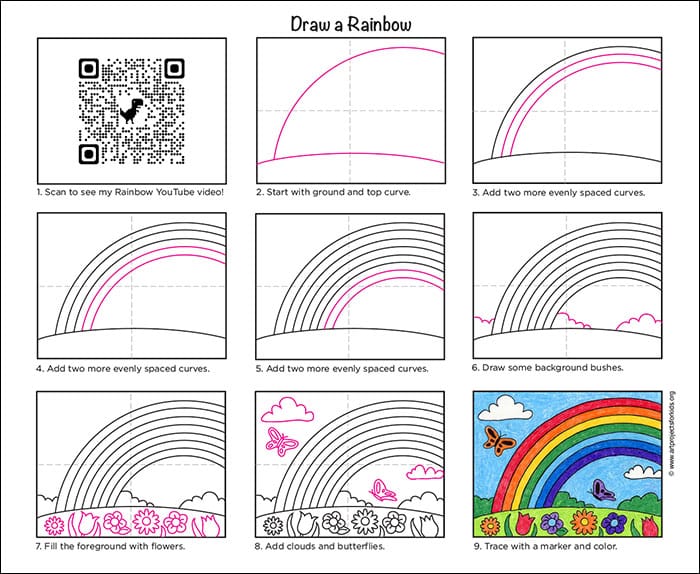 Rainbow Coloring Page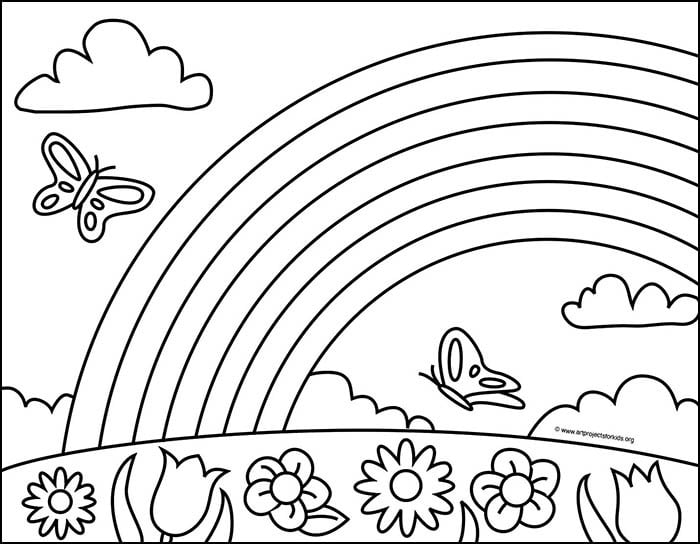 Time Lapse of a Rainbow Drawing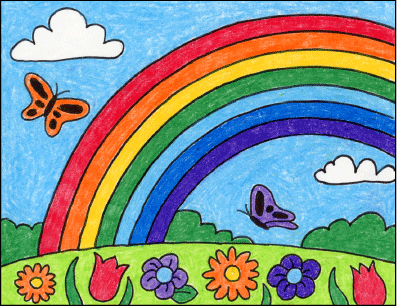 Already a Subscriber? Use the Download Button Below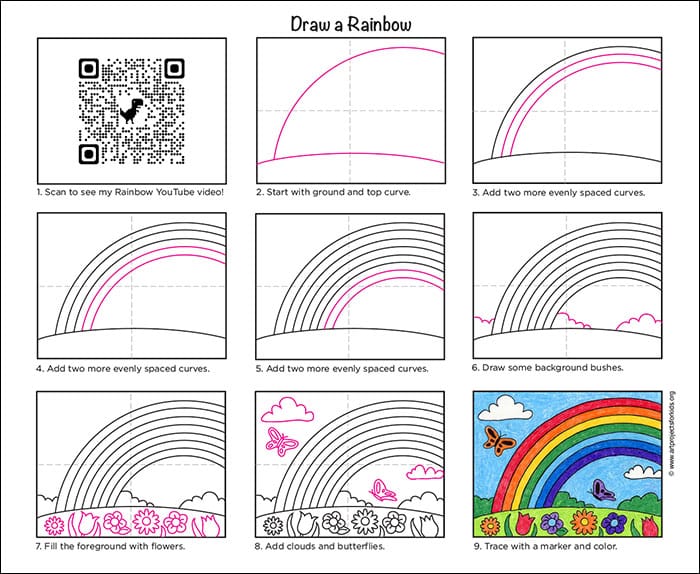 Materials to draw a Rainbow
Drawing Paper. This is the good stuff you can buy in bulk for a good price.
Pencils. I like how this brand always makes nice dark lines.
Black Marker. A permanent marker will give you a dark black color.
Crayons. The larger packs are nice for more color choices.
Note: All of the above are Amazon affiliate links.
Step by Step Directions for a Rainbow Drawing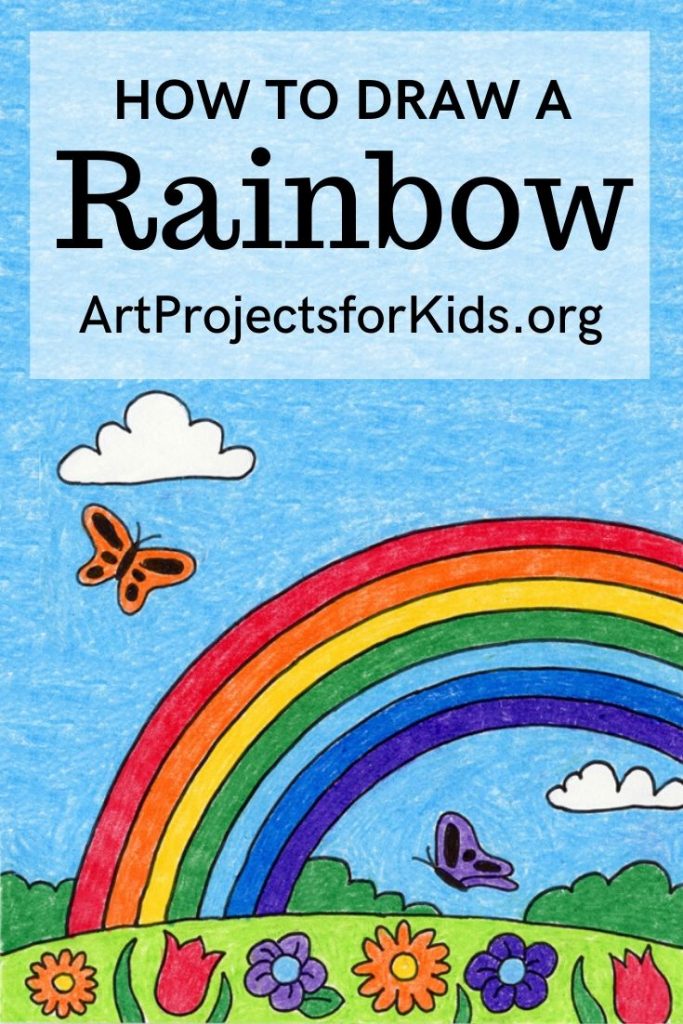 Rainbow Drawing Inspiration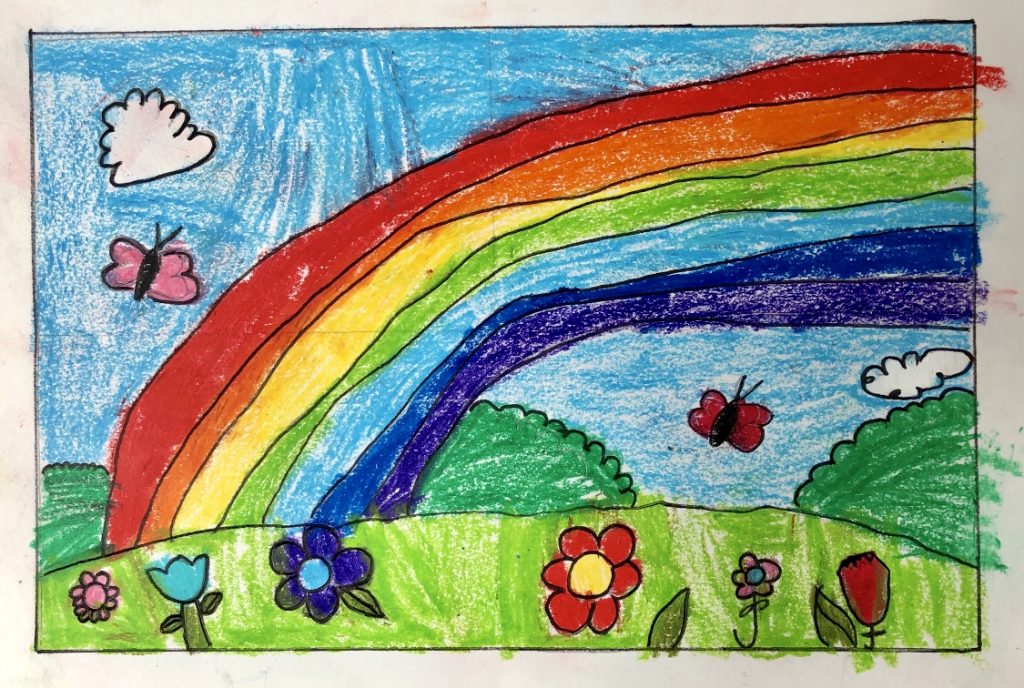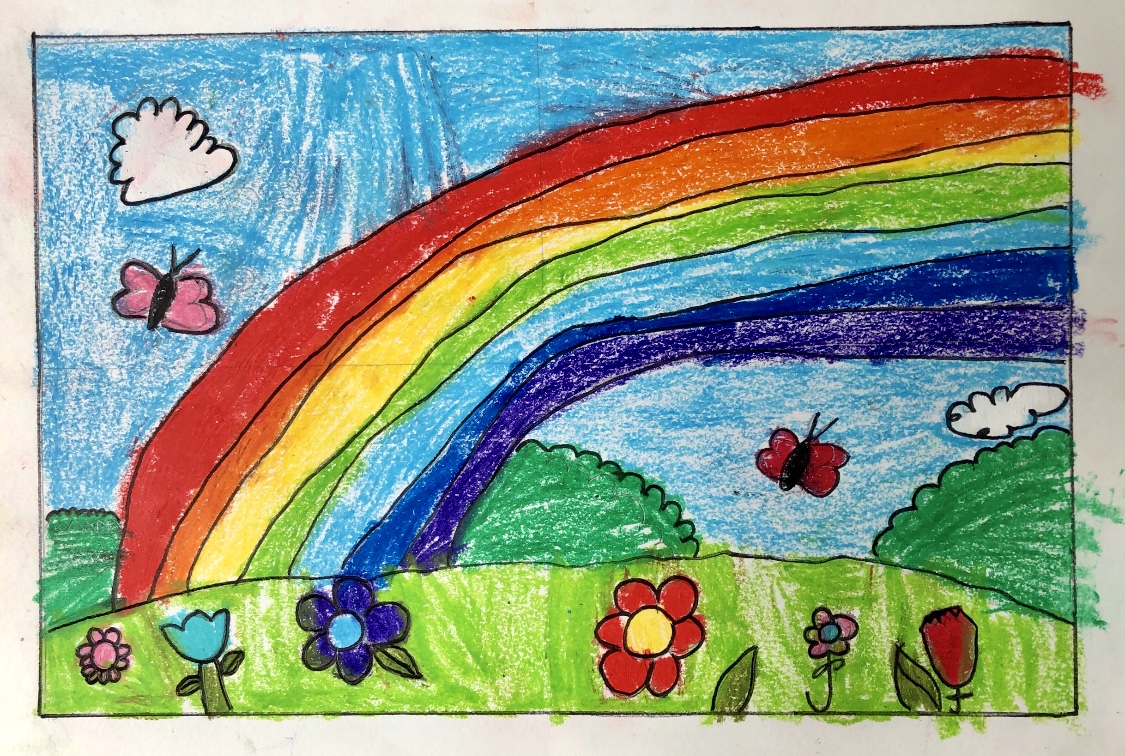 More Spring Drawing Projects