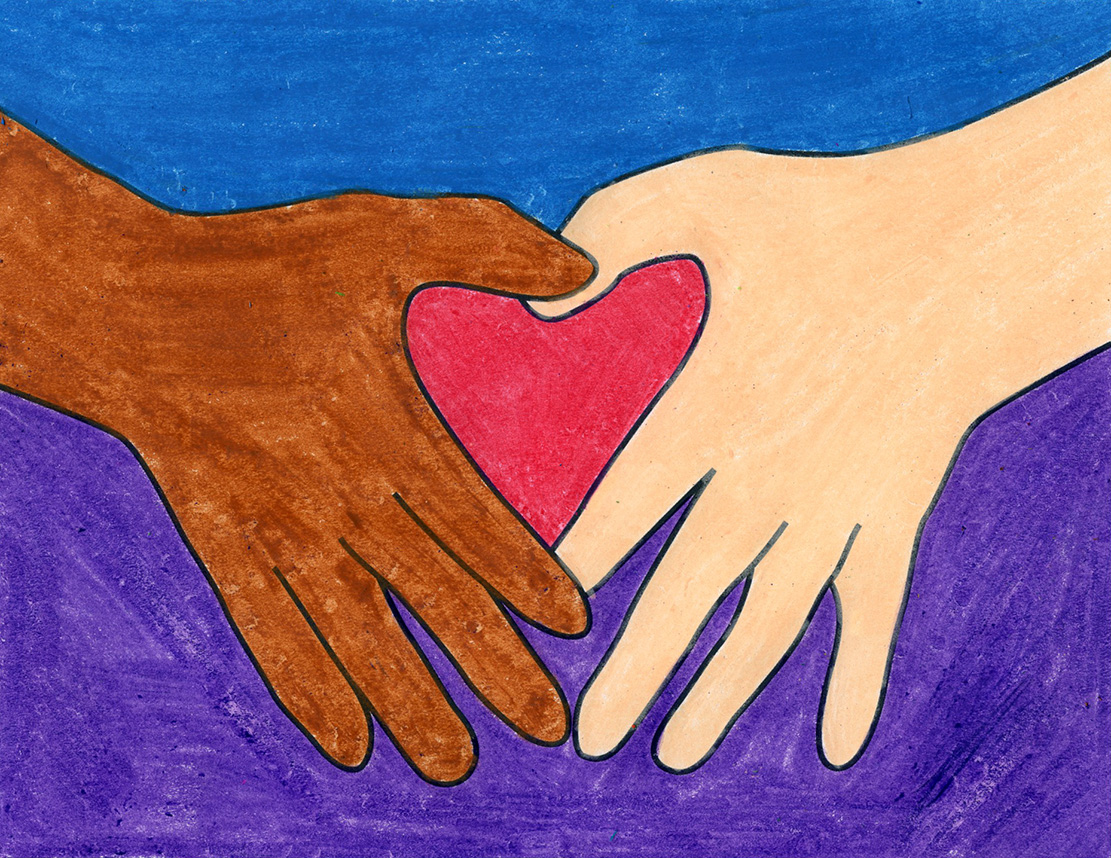 Below you'll find an easy step-by-step tutorial for how to draw a Two Hands making a Heart. It's a great way to create a message about diversity.
You could try to trace your hands to make this image, especially if you have some help, but that's often harder (and more awkward) than one might expect.
Instead, try following this set-by-step tutorial to practice drawing a hand with the fingers slightly apart, and just the right amount of overlap to create a pretty heart shape in between. In the end, I think it's easier, and a good way to improve hand drawing skills. After all, it's all about noticing the details in how our fingers can bend and fold together.
If you have some students looking for a bit more challenge, try suggesting that they add fingernails in a way that looks natural for each finger. They have their own to refer to, if they need some help.
Also Read : Caldo de Pollo (Chicken Soup) and Mexican Rice
Use the Button below to download a PDF Tutorial
Materials to draw a Two Hands and a Heart
Drawing Paper. This is the good stuff you can buy in bulk for a good price.
Pencils. I like how this brand always makes nice dark lines.
Black Marker. A permanent marker will give you a dark black color.
Crayons. The larger packs are nice for more color choices.
Note: All of the above are Amazon affiliate links.
Two Hands Coloring Page
Step by Step Directions for a Two Hands Drawing
More Unity Projects